Ultranationalist politician Vladimir Zhirinovsky called "p …" and "disgusting old woman", among other offenses, Ksenia Sobtchak, the only woman candidate for the presidency of Russia, in a heated televised debate for the March 18 elections.
In the debate, broadcast last night on the public channel "Rossiya" as part of the election campaign, seven of the eight contenders participated, all except current President Vladimir Putin, who declined to attend the event with the other candidates.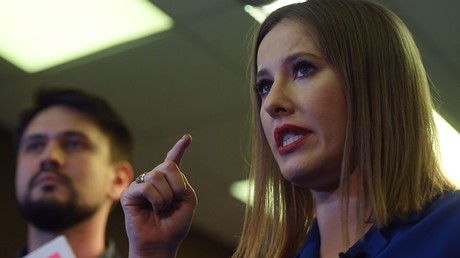 When one of the candidates, the nationalist Sergei Baburin, spoke, was eventually interrupted by Zhirinovsky, who accused him of lying and Sobtchak became involved in the discussion.
"At your age, it's not good to worry about it that way, it's serious," said the journalist and candidate when addressing controversial and veteran Zhirinovsky, 71, who is competing for the sixth time in the presidential election.
"Shut the fuck up, stupid!" Replied the controversial leader of the Liberal Democratic Party, known for his frequent exits, while the participants shouted and exchanged accusations and the moderator struggled to keep order.
"You should not bring vegetables from the street. This is disgusting, shut up!" Zhirinovsky continued.
The discussion heated up until the candidate picked up a glass and poured water into the ultranationalist.
"Trash, disgusting old woman," said Zhirinovsky, his clothes wet.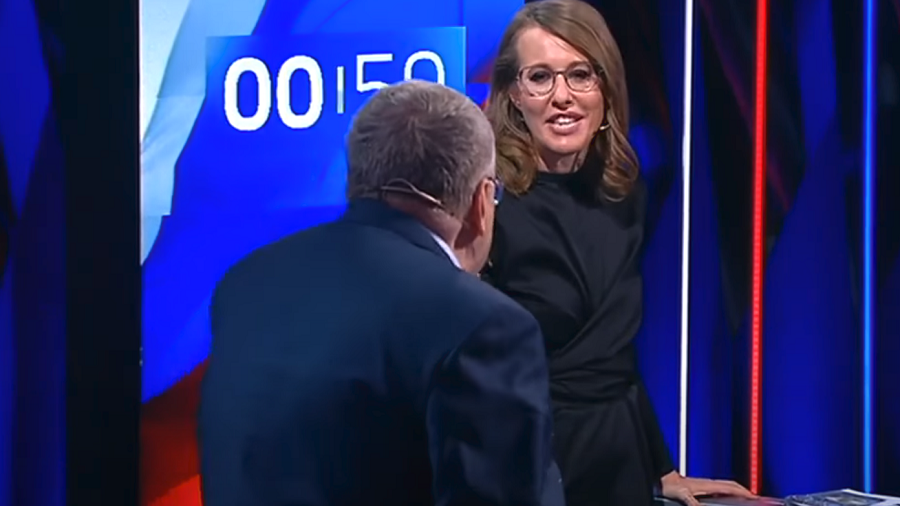 Eight candidates are competing for the March 18 election, in which Putin, who made his State of the Union address to the two chambers of parliament, is postponed today, an act that was postponed in two months with clear electoral motives denounces opposition.
In addition to Putin, Sobtchak, and Zhirinovsky, Communist Party candidate Pavel Grudinin, veteran liberal politician Grigory Yavlinsky, entrepreneur Boris Titov, leader of the Growth Party, nationalist Sergei Baburin, and radical communist Maxim Suraikin are running for president.